Fuel Good Day 2020 raises over $3,000!
Actions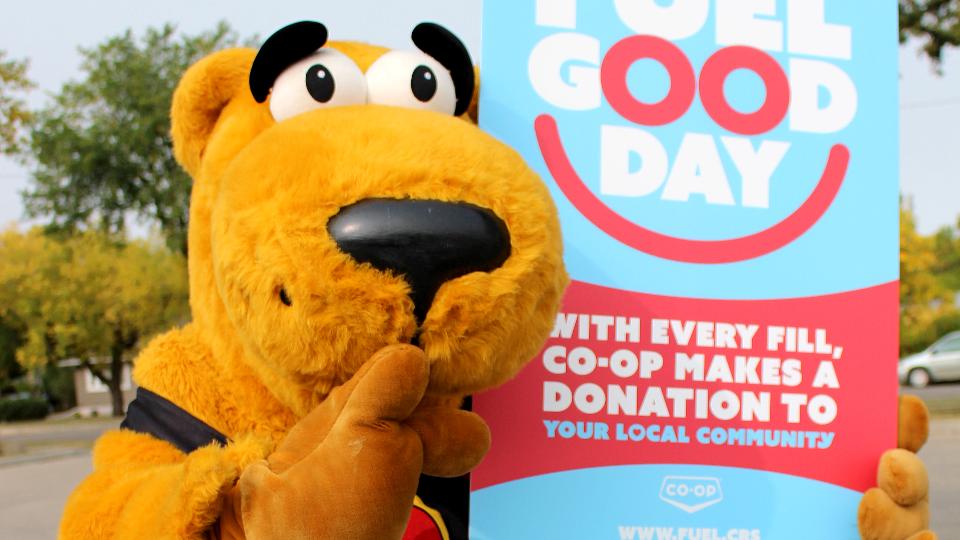 Fuel Good Day 2020 raises over $3,000!
September 23, 2020
Wow! We couldn't be more "pumped" about the support shown by those who filled up for Fuel Good Day!

Boundary Co-op held this annual fundraising event Tuesday, September 15. For every litre of fuel sold at our three gas bars, we donated 10¢ to three deserving groups; Tiny Turtle Playroom in Boissevain, Deloraine-Winchester Recotourism, and the JAV David Museum in Killarney. We are thrilled with the generous support shown by everyone and are pleased to announce a grand total of $3,086.14 was raised for these very grateful groups!
Although the day looked a little different than usual as we weren't able to hold our usual BBQ lunches, we welcomed representatives from each of these organizations to wash your windows or just to offer a friendly hello. We're looking forward to next year when we can (hopefully!) provide lunch and celebrate with you again!