FREE Holiday Cupcake Decorating Kits!
Actions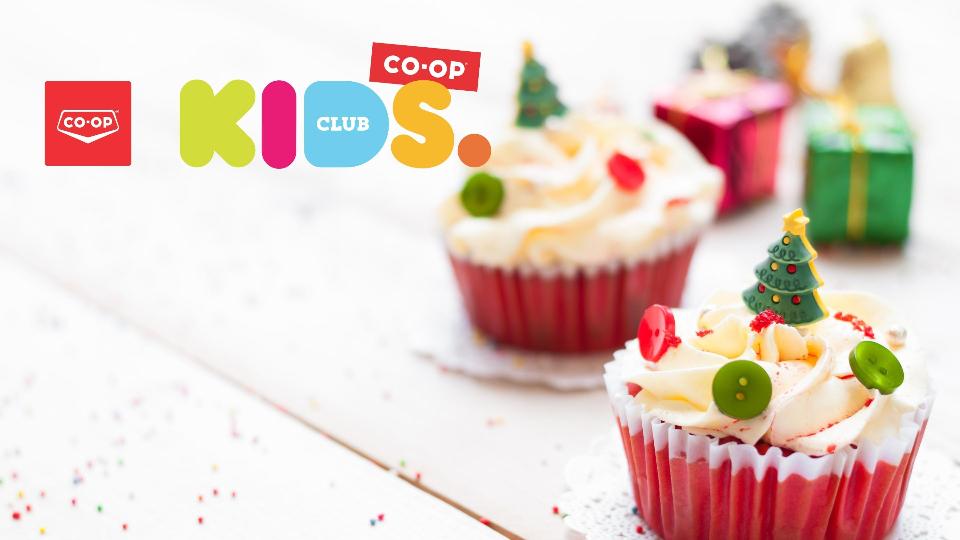 FREE Holiday Cupcake Decorating Kits!
November 15, 2021
HEY KIDS!
Take home a FREE cupcake decorating kit and decorate your own cupcakes for Christmas!
Each kit includes one chocolate cupcake, one vanilla cupcake, frosting, sprinkles and candies.
Registration has closed.
Kits will be available to pick up at your selected Boundary Co-op Food Store December 8, 9 or 10.
If you would like further information, please contact Cheryl Rushing, Marketing Manager at cheryl.rushing@boundarycoop.ca or 204-534-2960.
Information collected will be used for registration and/or contact purposes only and will not be shared or sold. Cupcake decorating kits are available to children 12 and under as part of the Boundary Co-op Kids Club program. Child does not need to be a member of Kids Club to participate.