Communities in Full Colour 2021
Actions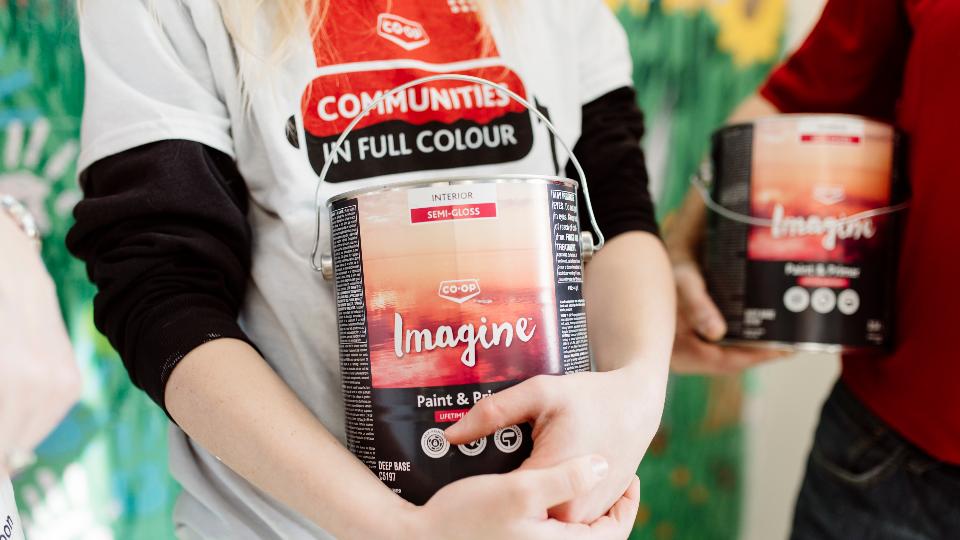 Communities in Full Colour 2021
March 17, 2021
WE'RE WORKING TO BRIGHTEN UP OUR COMMUNITIES!
At Boundary Co-op, we know that by working together we can make good things happen.
Communities in Full Colour is a community-investment commitment that gives back to the places Co-op calls home. We are proud to be part of your community, and we are happy to lend a hand towards projects and partnerships that are doing good things close to home. To assist in delivering on this commitment, Communities in Full Colour will provide FREE Co-op Imagine™ paint to the projects and initiatives that matter most to you.
Visit our Boissevain Home Centre, Deloraine Home Centre, or any Boundary Co-op Administration Office for more information and to apply, or download the application form below. Completed applications can be dropped off at the above locations or emailed to
cheryl.rushing@boundarycoop.ca
.
Deadline for applications is Wednesday, June 30 at 5:00 p.m.