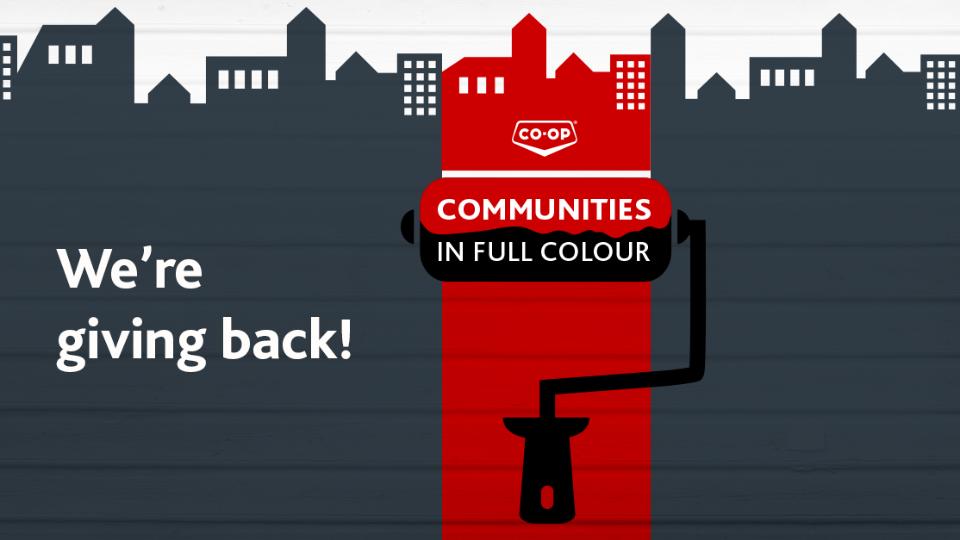 Communities in Full Colour
March 12, 2019
We are working to bring colour to our communities by donating Co-op Imagine paint to the projects and initiatives that matter most to you.
Stop by our Boissevain Home Centre, Deloraine Home Centre or Killarney Administartion Office for more information and to apply. The application form can also be downloaded from the attachments below. Please complete the form and drop it off at the above locations or e-mail to admin@boundarycoop.ca.
For more information on Communities in Full Colour, please visit coophome.ca.
Discover more: