Boundary Co-op returns over $2 Million to our members!
Actions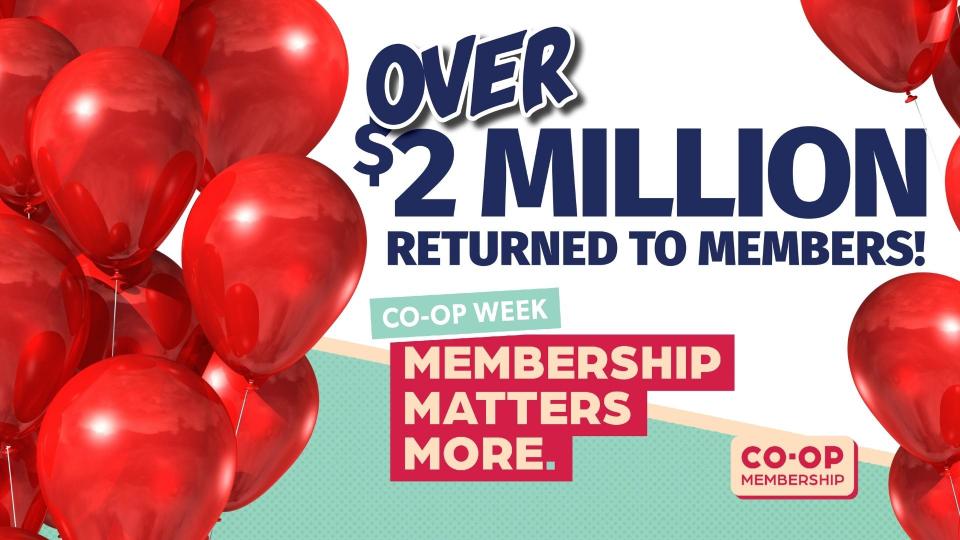 Boundary Co-op returns over $2 Million to our members!
October 13, 2022
Members, your equity cheques are in the mail! Your equity allocation is based on your purchases with Boundary Co-op in the 2021 fiscal year. In your equity package that is coming with your cheque, you will find that our board of directors approved an allocation return of:
4% on food purchases
6% on fuel purchases
8% on dyed fuel purchases
Over $2 million in equity returned to members!
As your locally owned and operated co-operative, we are a different kind of business and sharing profits with our member-owners is just one way we do things differently. Returning profits to our membership ensures that the money stays local and is re-invested in the communities we serve.
We have over 7,500 members and we are sending out cheques totalling over $2 million in cash to our membership. The remainder of equity earned stays in our members' equity accounts.
Boundary Co-op has a longstanding history of supporting local growers and producers. To us, local is more than supporting Canadian and western Canadian businesses; we see local as offering product made right here in Manitoba, because we know that is important to you too.
Giving back to the communities in which we do business is one of the pillars that makes Boundary Co-op a different kind of business, but we could not do this without the support of our members. Throughout 2021, we donated to non-profits and charities doing great work in our communities with $75,000 in donations, and your support of our business helps ensure that we can continue to give back.
Boundary Co-op is known for returning our profits to our member-owners, and we thank each of you for your support. It continues to be our privilege to serve our members.
Be sure to join us during Co-op Week as we celebrate with our members in the communities we serve!