10 Years of Boundary Co-op: Histories & Highlights
Actions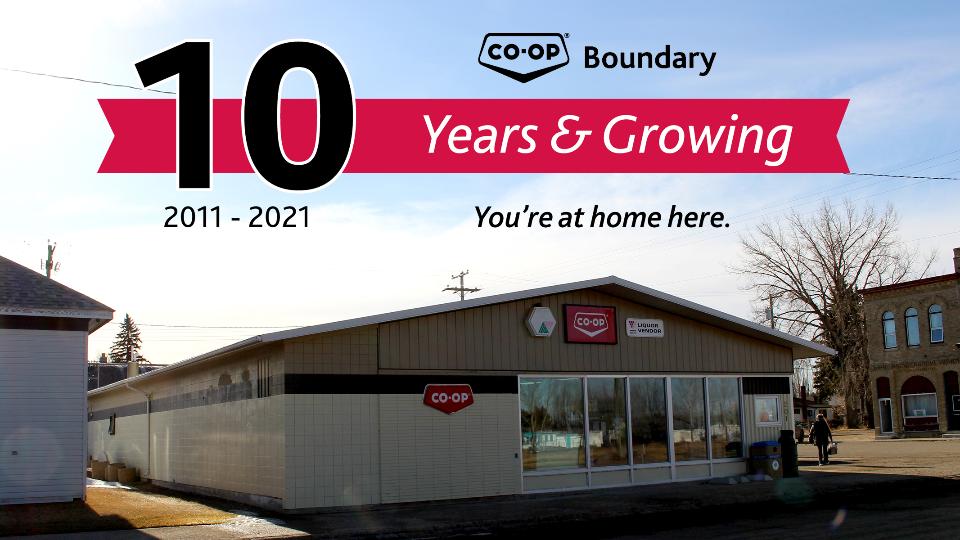 10 Years of Boundary Co-op: Histories & Highlights
April 16, 2021
This year we celebrate 10 years since the beginning of Boundary Co-op. But Co-ops have been serving our communities for considerably longer.
In this multi-part series, we will feature histories and highlights of each location of Boundary Consumers Co-op. We have thoroughly enjoyed exploring our past and learning more about what makes Co-op so special, and we hope you will too.
Part 1: Hartney Food Store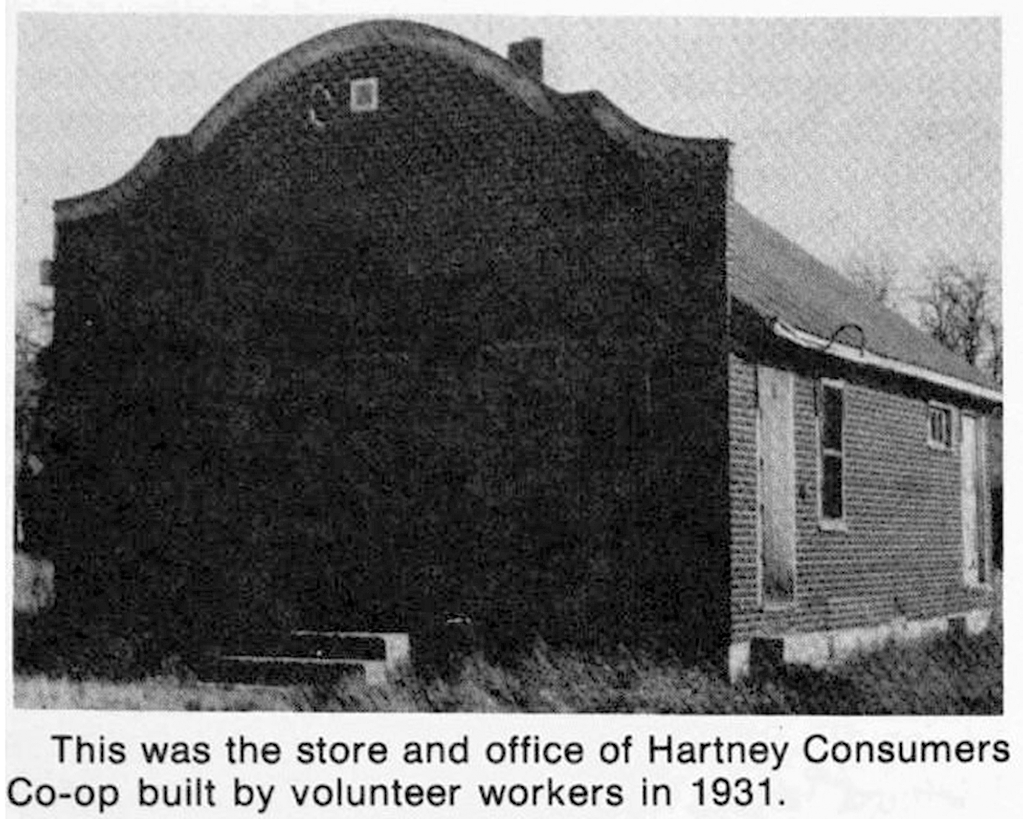 Co-op has been a mainstay in the Town of Hartney for over 90 years. In 1928, two men, Richard Smith and Hampton Hindson, came together to form a "people's owned business". These two businessmen heard of the successes of Minto and Moline Co-ops and endeavoured to create a Consumers Cooperative for their own community.
Smith and Hindson canvassed residents and, after receiving positive feedback and support, registered Hartney Consumers Co-op Limited on Monday, June 17, 1929. The following Monday, a shareholders meeting was held which elected the Co-op's first official Board of Directors: Richard Smith, William Robson, Chris Thomas, Thomas Love, George Gibson, Watty Wilkinson, and Wesley Forbes. The first manager hired for Hartney Co-op was Jack W. Reid and the first truck driver was Minto Shewan.
In the beginning, Hartney Co-op provided gas, oils, coal, twine and fish and operated on two corner lots, leased from the Brundson Brothers. In 1942 the lots were purchased, and in a matter of just a few weeks, a new Co-op building was constructed.
In 1945, Hartney Co-op held the first of many "Co-op Picnics", sparking a Co-op tradition that has evolved into the hosting of community events to this day.

Another notable first in 1945 was the adoption of a pension plan for Co-op employees. Just three short years later, Co-op began retailing machinery parts through a location on Main Street, later establishing its own Co-op Implements outlet in 1953. In 1955 Hartney Co-op purchased a lumber yard business owned by Bob Alford located on the south corner of Main Street.
The Town of Hartney saw many changes throughout the years with their Co-op. The lumber yard was destroyed by fire in 1963, but very soon after rebuilt, adding to it a farm service centre. The sale of fertilizer and dry goods was discontinued at the main store in 1969. And, in 1972, when the bulk petroleum plant was found to be in need of upgrades, Co-op completed extensive improvements including a face lift, the addition of extra storage facilities, and the installation of new meters and pumps.
But it is the venture into food and grocery services in 1966 that led us to the Hartney location we still know today. A grand opening celebration was held August 5, 1966, complete with ribbon cutting by Chris Thomas, director and secretary of the first Board of Directors.